A popular blog post and link-up every Friday in the blogosphere is always "Friday's Letters." A couple of the blogs I follow all participate in this, and I like reading them, I've just never done it myself... But I'm changing that today. So here goes my first round of Friday's Letters, hopefully I do this right :)
Dear Friday:
Thank you for finally arriving, now I just really need you to speed up a tiny bit and fast forward to 5 p.m. so I can get off work and go bowling with my friends and boyfriend!
Dear Paint the Town Pink:
You looked awesome yesterday, and I loved seeing pink balloons and ribbons everywhere. And the pink newspaper also looked so cool. And it was fun bringing that theme into our family dinner at home last night as well!
Dear Boyfriend:
I'm looking forward to spending the day with you tomorrow riding our bikes, and eating delicious food at the Asian Festival downtown. Yum!
Dear Asian Festival:
Last year I tried Indian food for the first time, and it was sooo good. Tomorrow, I'm planning on Thai food for the first time, so please don't disappoint.
My Indian food from last year - that I ate every single bite of...
Jeff's Chinese food from last year - that he ate every singe bite of...
Dear hair and makeup:
Thank you for actually looking good today. Always a nice treat.
Dear stomach ache:
You absolutely MUST be gone by the end of the day, because I'm not putting up with you during this weekend's festivities. Am. Not. Doing it.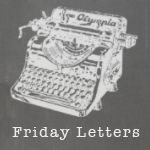 I'm also linking up today with
Sippy Cups & Pearls
,
AunieSauce
,
Oh So Amelia
, and
Monkey's & Tutu's
.